Introducing a pair of new ECG vacuum cleaners that make cleaning the house so much easier. These modern appliances do not need a dust bag during operation.
You know how it is. During the endless cycle of home cleaning, the bag in the vacuum cleaner always fills up sooner than you expect. Before you turn around it needs to be replaced again. But you don't have to deal with anything like that with the new ECG vacuum cleaners. Both our new products belong to the category of the so-called bagless vacuum cleaners.
These appliances do not use any bags for their operation – instead they collect the dirt into an integrated container, which you can take out easily at any time. So when the container is full, you simply empty it, return it to its place and you can continue cleaning.
Reliable helpers for regular cleaning
We introduced on the market both new products from the portfolio of the ECG vacuum cleaners (ECG VP BS6115 Independent and ECG VP BS6120 Animal) to make your regular cleaning easier. You can rely on a trouble-free operation with both of the mentioned appliances, which is taken care off by a number of functions – including options like power control, practical container full indicator and efficient HEPA filter, which collects even the smallest dust particles, pollen or cigarette smoke.
Of course, with both new ECG vacuum cleaners, there is also an automatic cable rewind function, a safety device against overheating or durable wheels with a rubber surface.




Accessories for even more efficient vacuuming
You get with the bagless vacuum cleaner ECG VP BS6115 Independent a high quality telescopic tube with chrome finish, special brush for hard floors or carpets and in addition a nozzle for confined spaces with a retractable brush.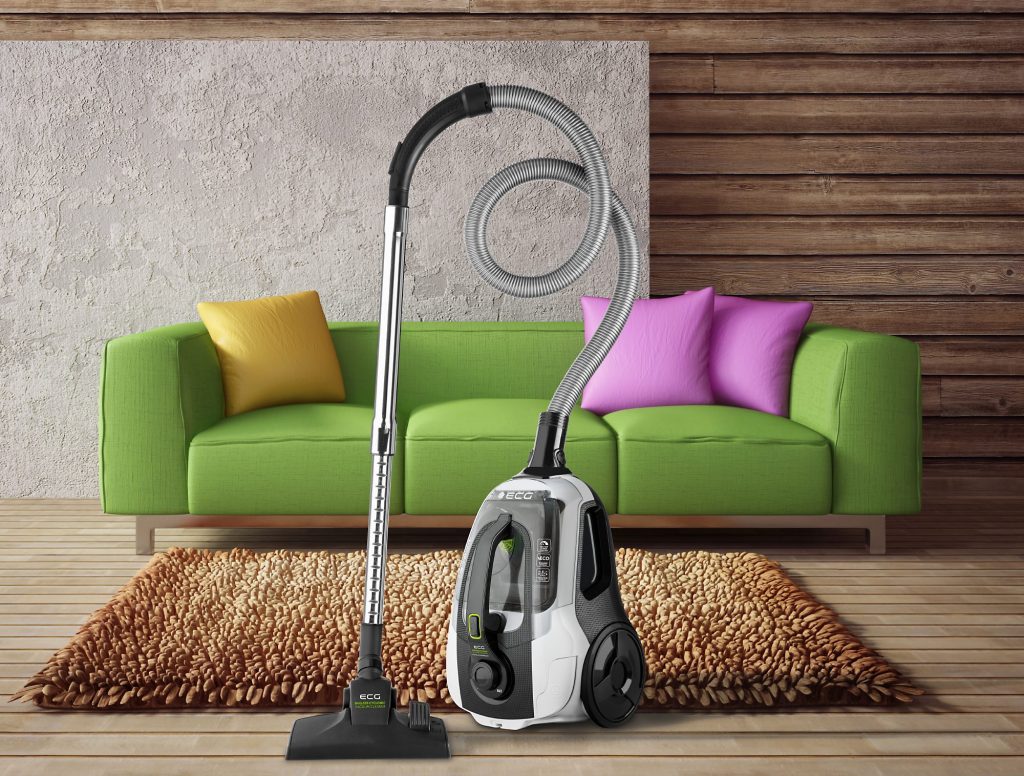 If you decide to purchase the ECG VP BS6120 Animal vacuum cleaner, you can look forward to even more numerous collections of accessories. Included in the package is in this case also a TURBO PET brush, which helps you to get rid of pet fur or hair easily. You can also use the special nozzle to vacuum dust from furniture and hard surfaces. And to top it off, the upholstery vacuuming attachment will also make your work easier.



Get one of the new bagless ECG vacuum cleaners too. You will take another step towards creating a clean home environment in which every member of your family feels great.