Slow cooking in "Slow Cooker" pot ECG PH 6520
ECG presents a long-awaited novelty, the slow cooking pot. This method is characterized by a long cooking time at low temperatures, so it is simply called slow cooking. The main advantage of slow cooking is that foods retain their aroma and flavour. Thanks to this treatment, the flavours of added herbs and spices will be more pronounced and the meat will be softer. Another indisputable advantage is that the cooked dish practically cannot be burned. Slow cooking in a pot with an inner ceramic pot guarantees perfect and even heat treatment of whole pieces of meat and also whole poultry, like ducks, geese and others. Also popular is the so-called all-in-one, where the whole meal is cooked together, saving time spent preparing food.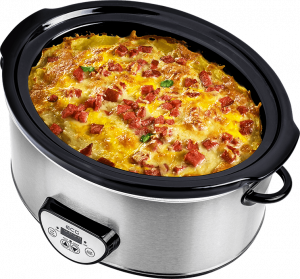 Making a delicious meal is incredibly simple. The operating temperature can be set in three stages – high, low, or warm on the control panel. You can also set the cooking time. The 12-hour cooking phase is preset, after which the slow cooker will automatically switch to warm-up mode for 6 hours. By pressing a button, you can program your own cooking times from 30 minutes to 12 hours in 30 minute steps.
Then just add the necessary ingredients and it's done. The inner ceramic pot is heated evenly and perfectly distributes the heat around the cooked dish. The ceramic pot can also be used separately for gratins and baking in the oven, and you can also serve meal from it directly on the table. Wishing you all good appetite!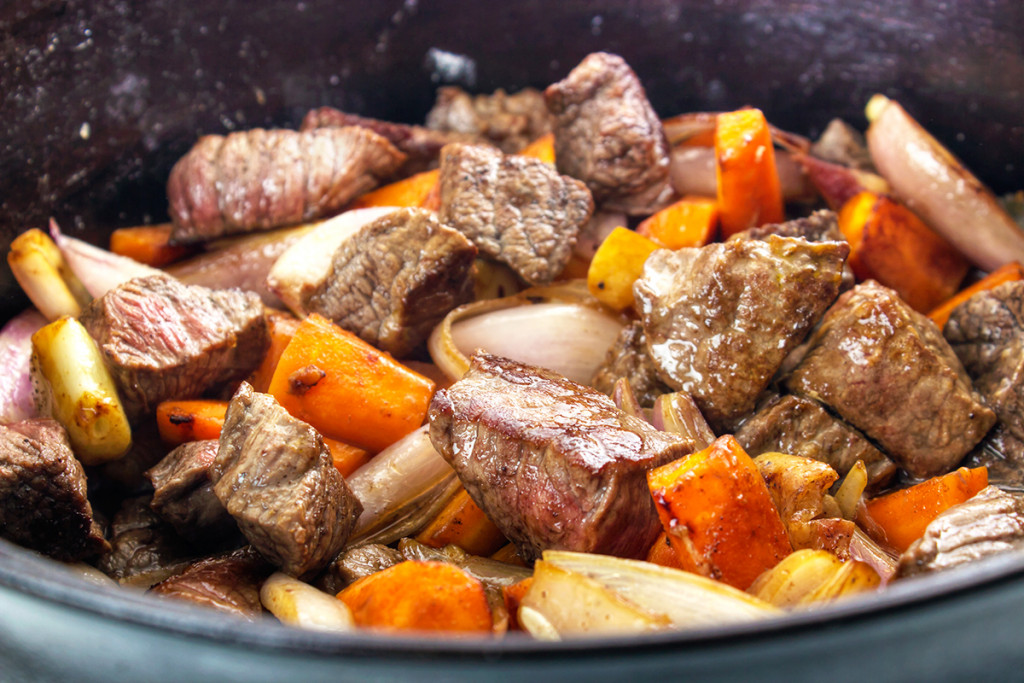 Beef bourguignon stew closeup in a slow cooker ECG PH 6520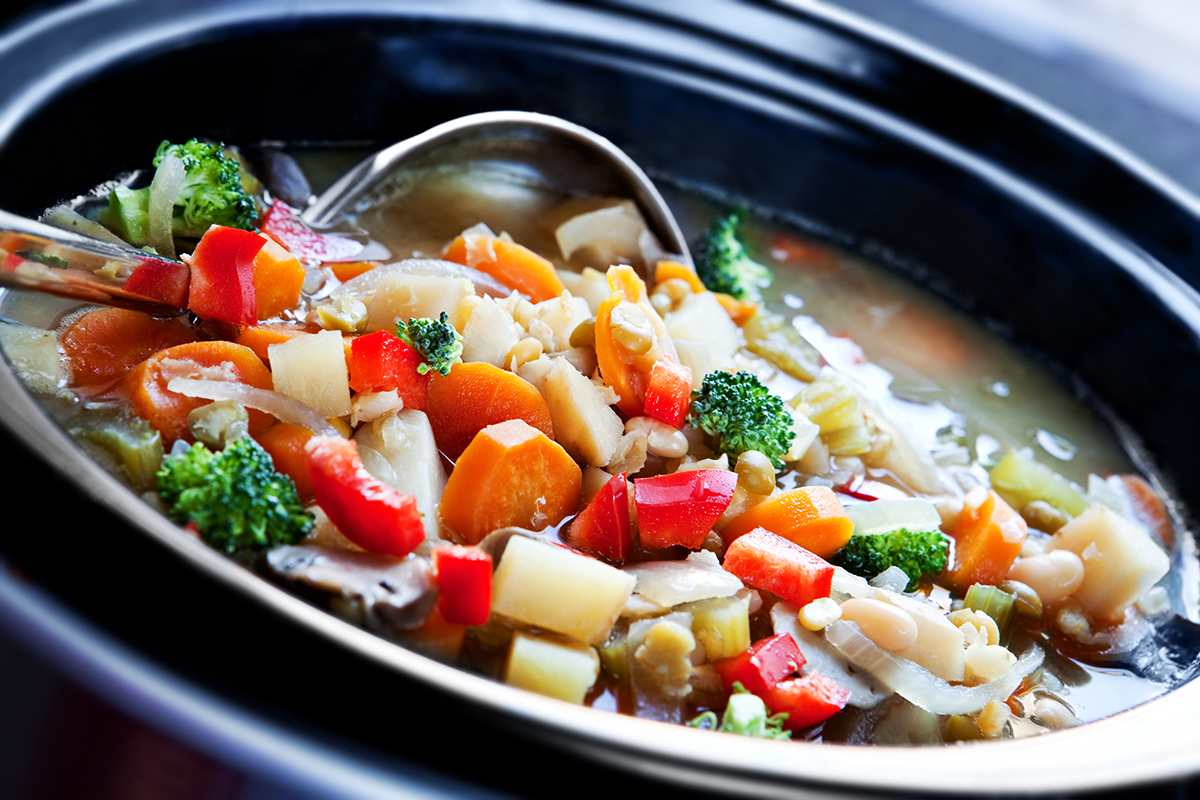 Vegetable soup, slow-cooked in a slow cooker ECG PH 6520