Enjoy your favorite music also outside of the living room where you have your hi-fi set. Wireless Bluetooth speakers will be your music companion anywhere you want. The new ECG BTS range of speakers will surprise you with great sound, high performance, extreme battery life and a wealth of equipment. All new BTS wireless speakers use state-of-the-art Bluetooth 4.2 technology to provide stable sound transfer between your smartphone and speaker without any interruptions or interference. In addition to wireless connectivity, the BTS speakers also have the ability to play from a micro SD card and the model BTS L1 also from USB. The good news for the fans of high-quality sound is that all models handle FLAC playback as well. The speakers are able to play MP3, WMA, APE formats as standard. Another common feature of the equipment is the Hands Free speakerphone function.

All four new models of BTS speakers differ from competitors at first glance by their size. ECG speakers are significantly larger and the resulting sound is related to the size. If the sound is for you the primary consideration, definitively ask for a demo of a speaker. You will be pleasantly surprised.
Currently, the ECG offers four bluetooth speaker models in the BTS series, with various degrees of performance, size, battery life and, of course, price. Everyone can choose one.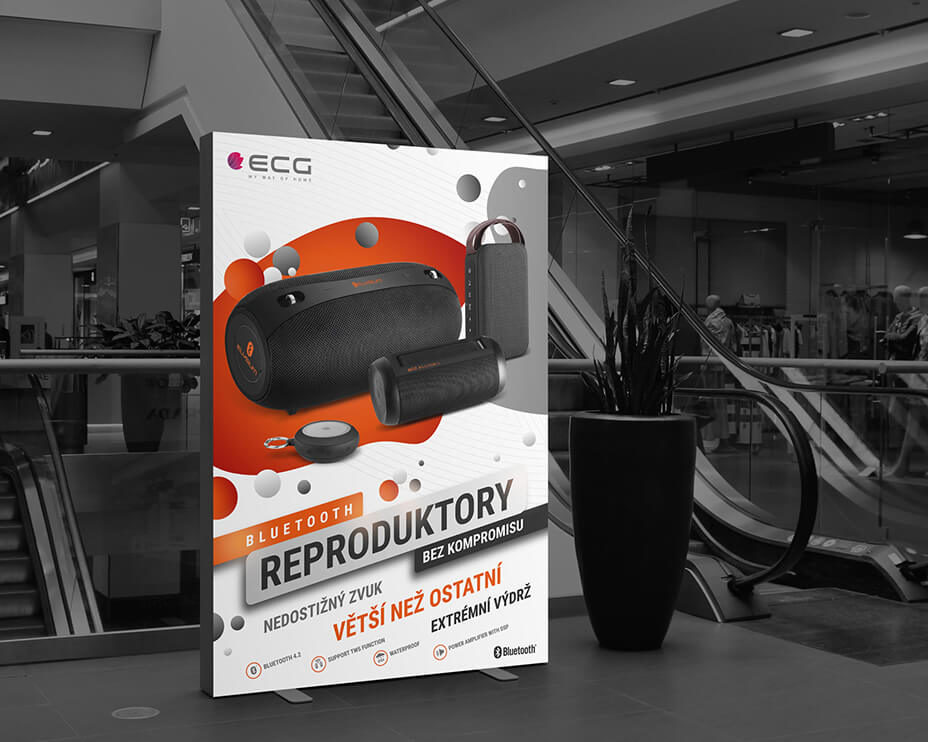 Music "TO GO"
Take your music with you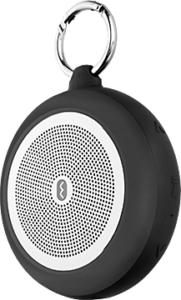 Do you need a lightweight and easily stored speaker? Choose the model BTS S1. You can take it anywhere with you, pack it in your bag or handbag, or clip it using a carabiner to your backpack. In spite of its compact dimensions, it has something to say about sound performance. It has 5 watts of sound power available, and battery life is up to 7 hours of operation with volume at 70%.
For those who do not care about a wild and aggressive design, yet they like to enjoy good sound, there is the decent BTS M1 model. The speaker in the document bag design features an amplifier with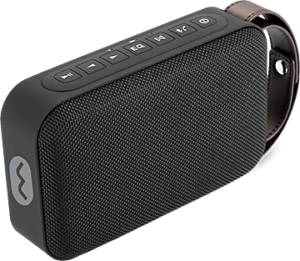 a sound output of 15 watts, which gives the speaker a dynamic and full sound. You can also rely on long playback times. The built-in battery lasts up to 8 hours on one charge. The M1, as well as the larger L1 and X1 models, have audio input for connecting another audio device via cable. These three models feature an FM tuner that extends the options to listening to your favorite radio.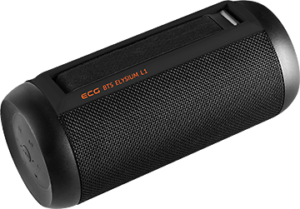 The BTS L1 has a power output of 20 watts and the sound dynamics is truly breathtaking. From a cylindrical speaker that can be placed either vertically or horizontally, emanates a surprisingly solid and pure sound that goes beyond your expectations. Everyone who had the opportunity to try these speakers was impressed not only by the sound performance but also by the quality of the design that is comparable to the premium brand products.
For bass-rich sound enthusiasts, there is the BTS X1 model that is set to surpass any ordinary home audio device by a long mile. You can take the X1 to the garden party, where it can provide you with a company in the shape of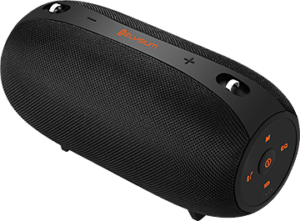 musical accompaniment for up to 12 hours. The X1 is equipped with four speakers and has a total power of 25 watts. It is also equipped with an equalizer to set the sound to suit your tastes. The largest and most powerful model features a robust shoulder strap for comfortable carrying. If your smartphone should have run out of "juice" during the party, the X1 model in this case serves as a Power Bank that recharges and maintains your phone.
All four models can be safely used outdoors, even in bad weather. Thanks to its waterproof design, in the IPX4 / IPX6 class, the speaker can withstand rain or even splashing water from the pool or garden shower. Using ECG-style BTS speakers, you can truly enjoy music anywhere. With music it is like with coffee, so take it with you whenever it is feasible.