Do you long for a perfectly groomed beard? In that case, you are guaranteed to be thrilled by another novelty from the ECG brand. The ZH 1321 trimmer adapts to your stubble and embellishes the look of your beard to perfection. At the same time, it handles various lengths of cuts, classic shaving, and even the gentle treatment of intimate parts.
When developing the ECG ZH 1321 rechargeable trimmer, we always had the needs of potential users of this device in mind. We have consistently taken into account all the valuable observations we received directly from customers. The result is a reliable trimmer, which will serve you in a wide range of situations thanks to it multifunctionality, is easy to clean and is extremely comfortable to operate.
Set appropriate cutting length
The main advantage of the ECG ZH 1321 trimmer is its versatility. This modern device has a simple rotary knob with which you can always choose an optimal cutting length. You have available a multifunctional attachment, which allows you to set the length from 0,5 up to 10 mm (20 lengths in 0.5 mm steps; cutting width 30 mm). You have a number of options for cutting your beard and shaping it to your image.
Also, the safety lock, which reliably locks the chosen cutting length, is very practical. Therefore, when trimming the beard, it cannot happen that the cut length setting switches by itself.
The versatility of this trimmer is further highlighted by the fact that the ECG ZH 1321 handles not only beards but also intimate parts. And although it is primarily a men's device, it can also be of great use to women.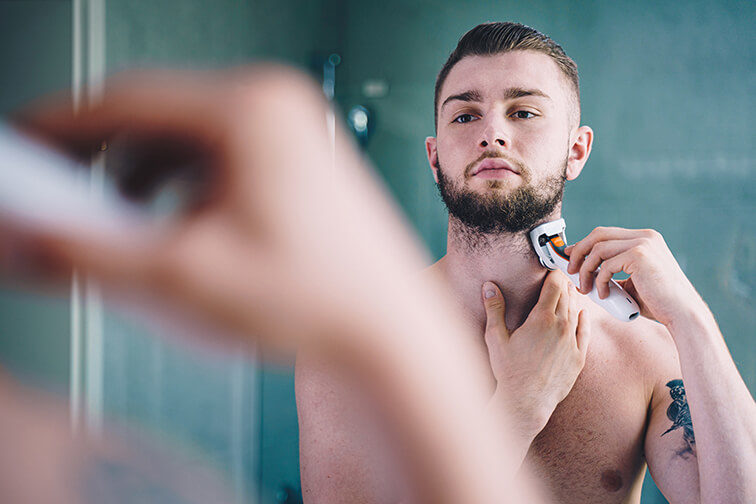 Sharp and gentle blades
The new ECG trimmer uses high quality stainless steel blades. Thanks to this, it is extremely effective, so it can handle even truly stubborn stubble.However, since its blades have rounded tips, it is also very gentle to your skin. Contact with the face, chest or intimate areas is always beautifully smooth; therefore every shave is completely painless.
Thoughtful ergonomics and easy charging
One of the advantages of the ECG ZH 1321 trimmer is its perfect ergonomics. It is a device, which thanks to perfectly shaped handle fits wonderfully in the palm of your hand and thus makes its use very comfortable. This feeling is also enhanced by its wireless design (powered by a rechargeable battery), thanks to which you have a complete freedom of movement while trimming your beard.
The device is charged via USB interface. You can charge your trimmer not only from a standard socket, but also from a laptop. The battery life per one charge is a great 30 minutes and the charging time is about 8 hours.You have a perfect overview of the current battery status thanks to the LED charging indicator.
Maintenance? Just rinse under water
You will also appreciate the easy maintenance of the ECG ZH 1321 trimmer. You will master the cleaning of this device within a short time – simply remove the trimming head and rinse under running water.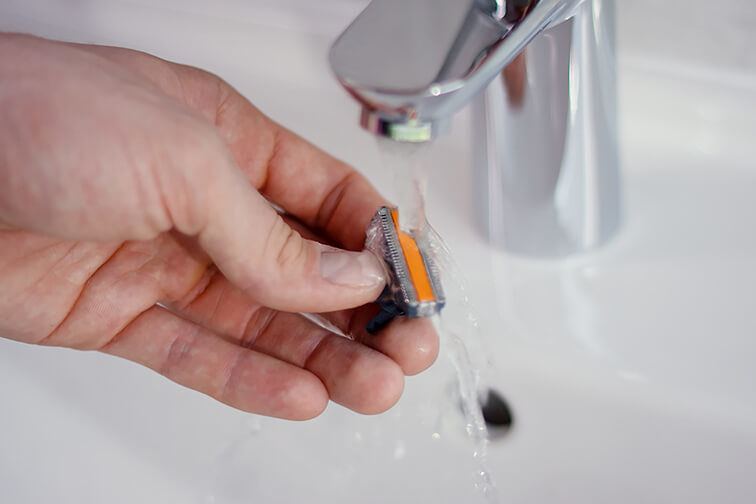 All accessories are included
If you decide to buy the ECG ZH 1321 trimmer, you will also receive all the necessary accessories. As part of the basic package, we also included a special cleaning brush, bottle with oil for easy lubrication, USB charging cable and of course the most necessary comb attachment.
Whether you simply prefer a perfectly cut beard or prefer, for example, a discreetly trimmed beard, with the new device from ECG you can trim your beard exactly as you need it. Try it and experience its benefits for yourself. We believe that you will be satisfied.